What Are My Financing Options?
At Regal Car Sales & Credit you can enjoy hassle-free auto financing and a variety of flexible used car payment options . Our low interest rates and competitive payment plans provide you with the best value and convenience when buying a used vehicle. We also offer no money down and extended financing plans to help make your purchase more affordable.
The friendly and knowledgeable staff at our used car dealers in Oklahoma , Missouri and Kansas will help you find the best payment plan that fits your needs and budget. We can also work with you to help you rebuild your credit with our special financing options . With Regal Car Sales & Credit, you can drive away in your perfect used car with confidence.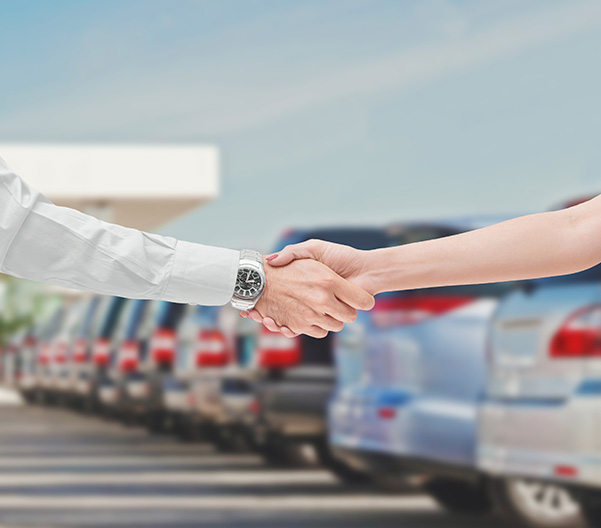 Automatic Bank Account Deduction (aka AutoPay or ACH)
AutoPay is the most common car payment option chosen by customers when they buy a pre-owned vehicle for sale at our Midwest used car dealerships . When you set up AutoPay, your monthly car payment will be deducted directly from your bank account -- there's no need to visit our local used auto dealer in person ! This is an easy way to stay on top of your auto payments and ensure good standing on your used car loan in Kansas, Missouri or Oklahoma .
In-Store Payments with Personal Check, Cashier's Check or Money Order
Prefer a more personal interaction when making your auto payments? You can visit the nearest Regal Car Sales & Credit location for a reputable used car dealer you can count on . This is a great option if you prefer a more hands-on experience with your used car financing. Plus, you'll be greeted by a warm smile from our friendly staff !
Call In Your Car Payments
Don't have time to visit one of our local used car dealers in Missouri, Kansas or Oklahoma ? Contact Regal Car Sales & Credit to make a one-time car payment over the phone with either a personal check or credit card.
Send a Money Gram
Want to make car payments by sending a money gram? Contact Saber Acceptance to speak with one of our Customer Service Representatives and find the nearest location to drop off your money order.
Saber Acceptance Phone Number: 1-888-531-7333 - Saber's receive code is 4979