What to Look For When Buying a Used Car
At Regal Car Sales & Credit, we're an open book focused on providing the most transparent used car sales possible for our buyers. We'll be upfront and honest about all things related to the pre-owned car, truck or SUV you're interested in, but we always encourage our customers to do their due diligence as well. Wondering what are some of the top things to check when buying a used car ? Our used car dealerships in Oklahoma, Missouri and Kansas are here to help!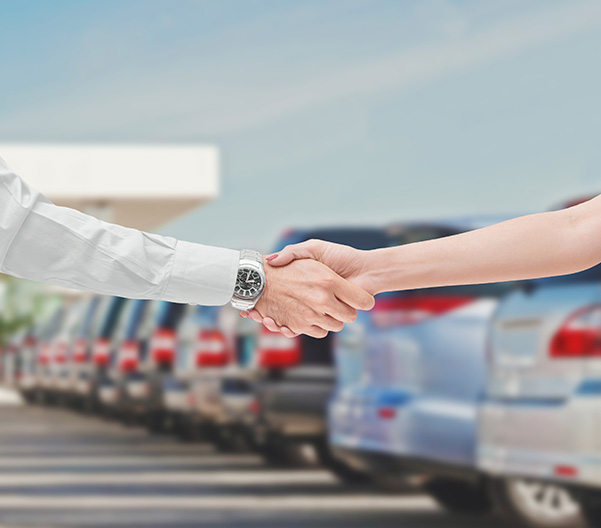 Used Car-Buying Checklist
Ask About the Car's History
When purchasing a used car, it is essential to research its history . This includes researching the car's make, model, year and features to ensure it meets all of your needs. Additionally, it is important to research the car's history to ensure that it has been well-maintained and has not been in any major accidents or experienced major mechanical issues.
Thankfully, a vehicle history report should provide all the information you need , so be sure to check. This report will provide information on the car's past accidents, ownership history, odometer readings and other important details. Moreover, the report can provide information on any potential recalls or other issues that may be of concern.
Check the Car's Exterior and Interior
Customers are encouraged to inspect the car's exterior and interior for any signs of wear and tear. This includes looking for any dents, scratches or rust. It's also important to check the tires, brakes and other components to ensure they're in good condition.
Take the Car for a Test-Drive
It is imperative to take the used car you're interested in for a test-drive to ensure that it drives properly. This includes checking the brakes , acceleration and handling . It is also important to pay attention to any strange noises or vibrations that could indicate a potential mechanical issue.
It's also important to pay attention to the car's fuel economy to ensure it is in line with what is expected for the car's make and model.
Buy a Used Car Near Me
By following the above steps and asking other important questions, buyers can ensure that they are purchasing a used car that is in good condition and meets all of their needs . This helps ensure that buyers get a fair price for the car and that any potential issues are identified before the purchase is completed.
Please don't hesitate to contact Regal Car Sales & Credit with any further questions or concerns.